Please click on image below to help support the NLAS Spring Floor fundraiser through Schwan's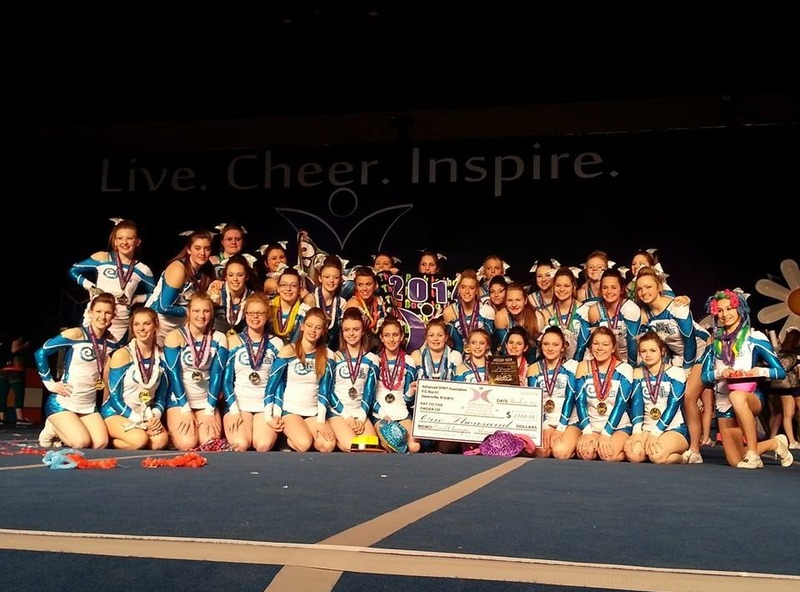 ---
NORTHERN LIGHTS ALL-STARS
250 Marlboro Street Keene, NH
www.northernlightsallstars.com
nlascheer@gmail.com
---

Dear Prospective NORTHERN LIGHTS All-Star and Parent,

Thank you for choosing the NORTHERN LIGHTS All-Star program. We are
excited and honored to have the opportunity to work with you and your
child! It is our goal at NLAS to build skill and character in each of our
athletes, while promoting a safe and fun environment for all. Our gym is
known for teaching our students to BELIEVE... to believe in themselves, to
believe in their teammates and to believe in their dreams!!!

We are entering our 9th season in our brand new facility in downtown
KEENE! :) The fun, positive attitude and friendly environment in our gym is
what sets us apart from others. That, combined with many national
titles... IN OUR ATHLETIC CHAMPIONSHIP & SPIRIT FESTIVAL 2014
DEBUT, OUR TEAMS BROUGHT HOME 5 BIG NATIONAL CHAMPIONSHIPS, A
LEVEL GRAND CHAMPIONSHIP AND A PRESTIGIOUS SUMMIT BID!!!
... NLAS has grown us into one of the TOP ALL-STAR PROGRAMS IN NEW
ENGLAND! We are thrilled to welcome you into our FAMILY!

We strive to make learning skills and becoming better athletes just a
portion of what we teach at NORTHERN LIGHTS. Integrity, self-esteem,
dedication, teamwork, responsibility and character are among the values
that we promote daily. Our one of a kind "FAMILY ATMOSPHERE" is one
that we hope is evident in the time you spend with us. It is our intention
to make every student and family feel welcome and important in our
program. We always want NLAS to be their "HOME AWAY FROM HOME".

On a personal note, I want to welcome you, and thank you for your interest
in NORTHERN LIGHTS. I am extremely grateful for each and every person
that we have at NLAS... I cannot wait to get season 9 started and to
continue this journey with our veteran athletes and to meet our new
LIGHTS :)
We truly have a ((FAMILY)) that I am certain you will love as much as I
do...

Thank you again, and welcome to NLAS, home of the NORTHERN LIGHTS!!!
---

Love & Cheers,
MEGAN PRIMROSE
603-831-3144